Neighborhood Watch Programs
04/07/2015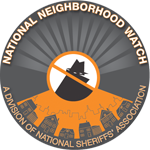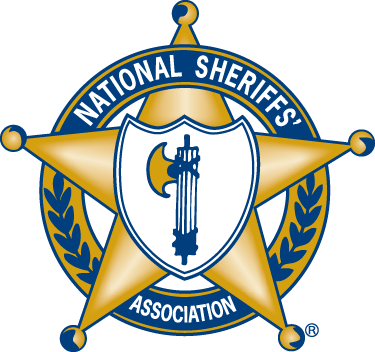 National Neighborhood Watch Program
Community members involved in a local Neighborhood Watch program serve as the extra "eyes and ears" that can help protect your community. Neighborhood Watch members should report their observations of suspicious activities to their local law enforcement. Trained law enforcement should be the only ones ever to take action; National Neighborhood Watch encourages all watch groups to register with our national database at www.nnw.org where multiple resources are made available to assist in the training and maintaining of Neighborhood Watch groups and its members.
Neighborhood Watch works because it reduces opportunities for crime to occur.
Tips:
• Work with the local police or sheriff's office. These agencies are critical to a Watch group's credibility and are the source of necessary information and training.
• Link up with your victim's services office to get your members trained in helping victims of crime. Contact your local police or sheriff's office for victim's services.
• Hold regular meetings to help residents get to know each other and to decide upon program strategies and activities.
• Canvass door-to-door to recruit members.
• Ask people who seldom leave their homes to be "window watchers," looking out for children and reporting any unusual activities in the neighborhood.
• Sponsor a crime and drug prevention fair at a church hall, shopping mall, or community center.
• Physical conditions like abandoned cars or overgrown vacant lots contribute to crime. Sponsor cleanups, encourage residents to beautify the area, and ask them to turn on outdoor lights at night.
• Emphasize that Watch groups are not vigilantes and should not assume the role of the police. Their duty is to ask neighbors to be alert, observant, and caring—and to report suspicious activity or crimes immediately to the police.
The National Neighborhood Watch program empowers citizens to become active in community efforts through participation in Neighborhood Watch groups. The goal of this site is to provide information, technical support and resources to local law enforcement agencies and citizens.
Guidelines and Procedures for Use of Logos
Each year, NSA (National Sheriff's Assoc.) receives dozens of requests from law enforcement agencies, and community groups who wish to use the National Neighborhood Watch logo on their own materials. You can find information on this and other topics involved on the website listed below.
For more detailed information on how to develop your own Neighborhood Watch Program please go to the NATIONAL NEIGHBORHOOD WATCH – A DIVISION OF THE NATIONAL SHERIFFS' ASSOCIATION. (click below)