Back to school time !
08/20/2015
Back to School Time in Colbert County
Hello Friends,
Back to school time is an important time for our entire community. Students are back in class, teachers are implementing new lesson plans, coaches are preparing players and administrators are working hard on budgets, bus routes, staffing and safety concerns. In addition to all of this, law enforcement in each community has more traffic to watch and situations to be aware of. Back to school is a busy time for everyone involved.
During this busy time, please be extra cautious while driving on our roadways and thru school traffic. Be mindful of our school traffic zones especially during the morning hours and early afternoons. Keep an extra look out for potential hazards around our schools and in neighborhoods where children play. Slow down, and increase your stopping distances.
School Buses are back on the road, so drivers need to be aware of bus routes in your neighborhood and throughout your daily travel. Also, young newly licensed teenagers are driving to school for the first time. All of these reasons are why we suggest everyone allow plenty of time and space for buses and other drivers on the roadway. And, when approaching a school zone or school bus on the road be prepared to stop for all buses and pedestrian traffic.
The photos attached are each of our three Colbert County School Resource Officers at their assigned schools with various students and faculty members. Our deputy resource officers are there to help with any problem or question, you or your children or the school staff may have. Feel free to contact them at school whenever needed.
Colbert County High School: Deputy Dale Means
Colbert Heights High School: Deputy Stoney Huguley
Cherokee High School: Deputy Darren Green
I want to thank all of you, parents, teachers, coaches and administration, for helping make our education system an integral, positive force in our community. Our children are counting on us, let's work together to make "back to school" a rewarding, fun and safe time for all Colbert County residents.
Thank you, Sheriff Frank Williamson
Colbert County High School
Deputy Dale Means and various student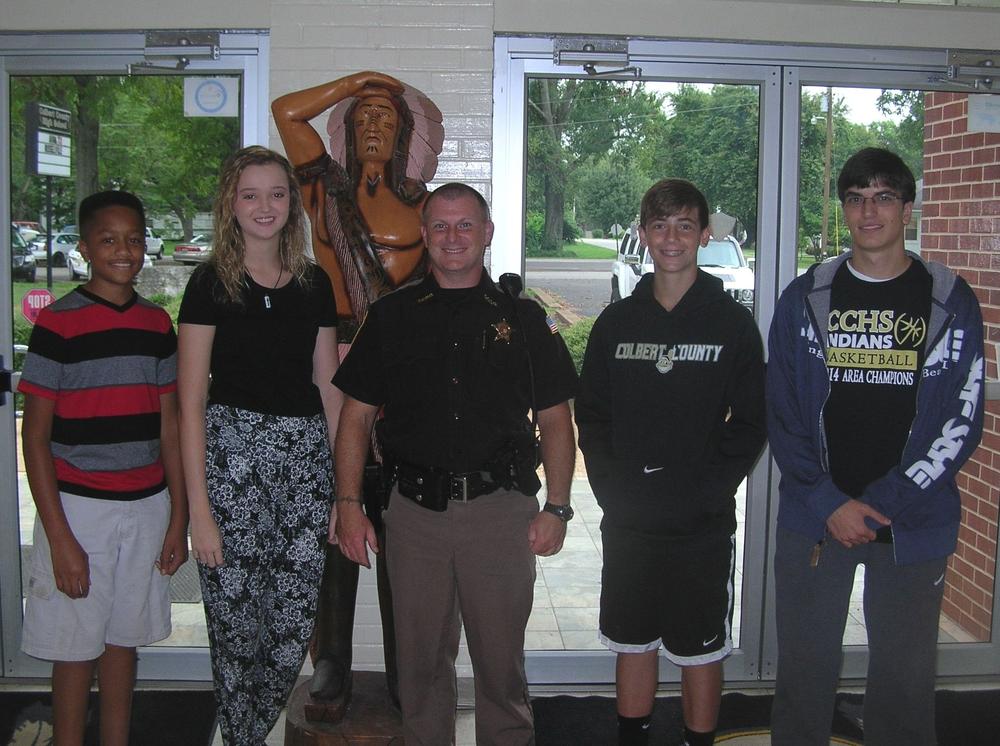 Colbert Heights High School
Deputy Stoney Huguley, Coach Ivan Denton, and various students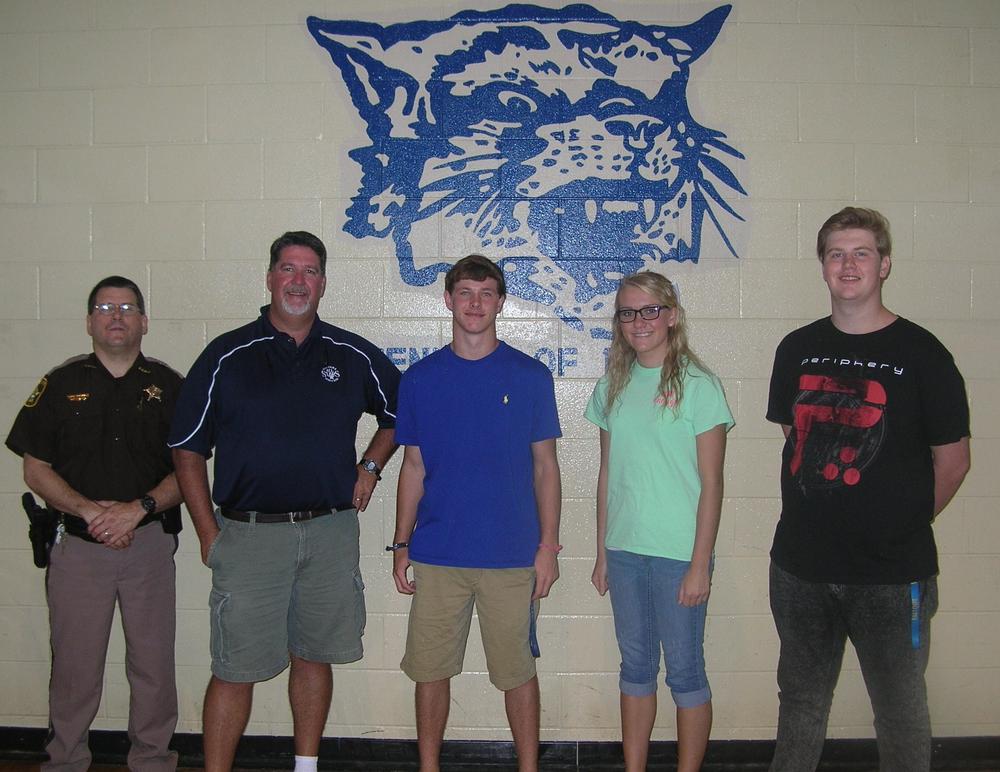 Cherokee High School
Deputy Darren Green, Principal Pam Worsham, and various students