Felon Dustin Bowling Captured
11/04/2015
CAPTURED !!!
Thru a joint task force of local agencies, multi-state and U.S. Marshals this subject has been captured. Due to the combined effort of all agencies involved this was a positive outcome and we are grateful for all who assisted.
Colbert Co. Sheriff's Office
Lauderdale Co. Sheriff's Office
Franklin Co. Sheriff's Office
Russellville P.D.
Muscle Shoals P.D.
Wayne Co. TN Sheriff's Office
U.S. Marshals
Suject was captured in downtown Muscle Shoals after he fled the officers from the task force. A foot chase with four of Colbert & Lauderdale Investigators ended with the subject in custody without further incident.
BOLO WANTED BOLO
FELONY CHARGES WITH LAUDERDALE COUNTY
BURGLARY 3RD / THEFT 1ST / REC STOLEN PROP 1ST


DUSTIN JABRANDON BOWLING
255 BAINBRIDGE RD, MUSCLE SHOALS, AL
ALSO HAS FAMILY THAT LIVES NEARBY ON BAINBRIDGE RD


6'2" 200 LB
BLUE EYES / BLONDE HAIR BUT USUALLY SHAVES HIS HEAD
34 years old / D.O.B. 02/22/1981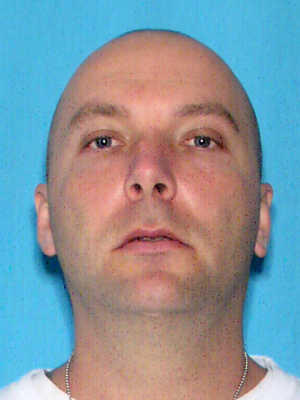 Possible vehicles he could be driving are:
RED 4X4 PICKUP w/BLACK RIMS
WHITE FORD EDGE SUV
Also an unknown color FORD F250 PU