COVID-19 Safety & Assistance
04/01/2020
IMPORTANT UPDATE:
COVID-19 (Coronavirus)
The COLBERT COUNTY SHERIFF'S OFFICE cares about
the health of our community and staff, and we are taking the
novel Coronavirus (COVID-19) seriously. To help protect you
and your families, we are monitoring the recommendations
from the Center for Disease Control (CDC) to ensure that you
receive the best and most up-to-date information. Click below
for the latest available information.
CDC.gov - About Coronavirus Disease 2019
What you need to know about Coronavirus Disease 2019 (COVID-19)
Symptoms of Coronavirus Disease 2019
What to do if you are sick with coronavirus disease 2019 (COVID-19)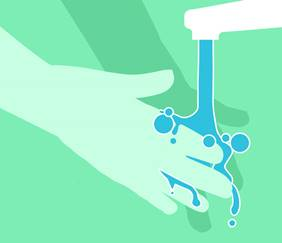 WASH HANDS SEVERAL TIMES A DAY
As always, we are here if you have any questions or need
any assistance. Even though the courthouse is temporarily
closed to the general public we will be glad to take your calls
(256)383-0741. If you have a very important situation you
are allowed to come to the courthouse and speak to the
security guard at the front door. They will get in touch with
us to come to the door and speak with you.
Please be safe and stay home as much as possible.
If situations can be handled over the phone please call us
and we will handle your situations.
SOCIAL DISTANCING - means to not be around other people.
Don't visit relatives, don't hang out with friends,
don't congregate in parks. Also, when you have to shop for
essential items such as groceries and medicines, remember to
maintain a 6 foot distance from other shoppers and don't touch
things in the store except the items you are purchasing. After
you leave the store sanitize your hands with liquid sanitizer or
clorox wipes as soon as possible. Either have some in your car
or immediately when you get home.
DO NOT TOUCH YOUR FACE (eyes, mouth, nose etc)
This is a very sad situation we are dealing with. However,
if we hold strong and follow the CDC guidelines we can
conquer this and get back to a more normal lifestyle as
soon as possible.
Sheriff, Frank Williamson