JEFFREY SCOTT BOYD - Robbery & Assault Charges
03/13/2014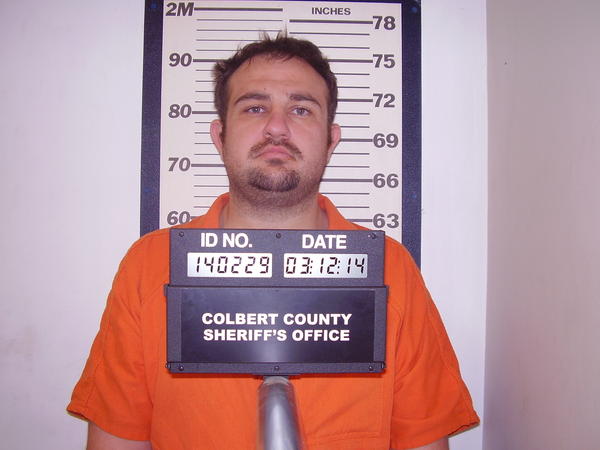 Jeffrey Scott Boyd, age 29, 2910 North Pike, Cherokee has been charged with the following:
Count 1-Robbery 1st degree
Count 2-Assault 1st degree
bond $150,000 still in Jail
On 3-12-14 at 2:45p the CCSO got a call from an address on Smallwood Mt Rd. The family was awaken by a female banging on the walls and windows of the home begging for help. Once the family looked out they saw a female with her head and face covered in blood. Deputies and medical were dispatched to the home. The deputies upon arrival identified the victim and she told them that she had beaten by Scott Boyd. The victim was driving Boyd to a house on Smallwood Mt Rd to get some of his cloths when he ask her to pull over so he could urinate. The victim stopped the car and Boyd got out and went to the trunk. He ask the victim to step back to the trunk and she did. When the victim got to the trunk Boyd started beating her with a tire tool about the head and face. After beating her Boyd got into the 95 Olds cutlass and drove away. The victim stated that her wallet was in the car and had $400 cash in it. The victim stated that she walked to the nearest home to get help. The victim was taken to Keller hospital for treatment. The victim had fractures to her head and the right side of her face requiring emergency surgery to install metal plates. Boyd turned himself into the Invs the of the 12th. The car was searched. The tire tool and the victim wallet were not in the car. Boyd stated that he did not remember what happened that he had been injecting cocaine and taking pain pills all during the day. He stated that he learned about the victim when he woke up and saw it on Facebook.
Boyd also charged with Theft of Property 2nd degree. Bond set at $2500.
On 3-5-14 the CCSO got a theft report from Alma St in MSC. The victim stated she was at a neighbors house babysitting. She had invited Jeffrey Scott Boyd over. After Boyd arrived the victim left the room for a few minutes then returned. Boyd was gone.The children told the victim that Boyd took wallet and left. The Invs' talked with the children and they stated that Boyd took the wallet and left. In the wallet was $450 cash, credit cards, social security card, a necklace and a ring. Boyd was interviewed and deny's taking the wallet.