More >
Jail
The Colbert County Jail was built in 1962 to house 62 prisoners.
Male prisoners are housed at the Colbert County Jail.
Female prisoners are housed at the Tuscumbia City Jail. For information on Tuscumbia City Jail Guidelines for female inmates, please call 256-386-3121 or visit this link for information.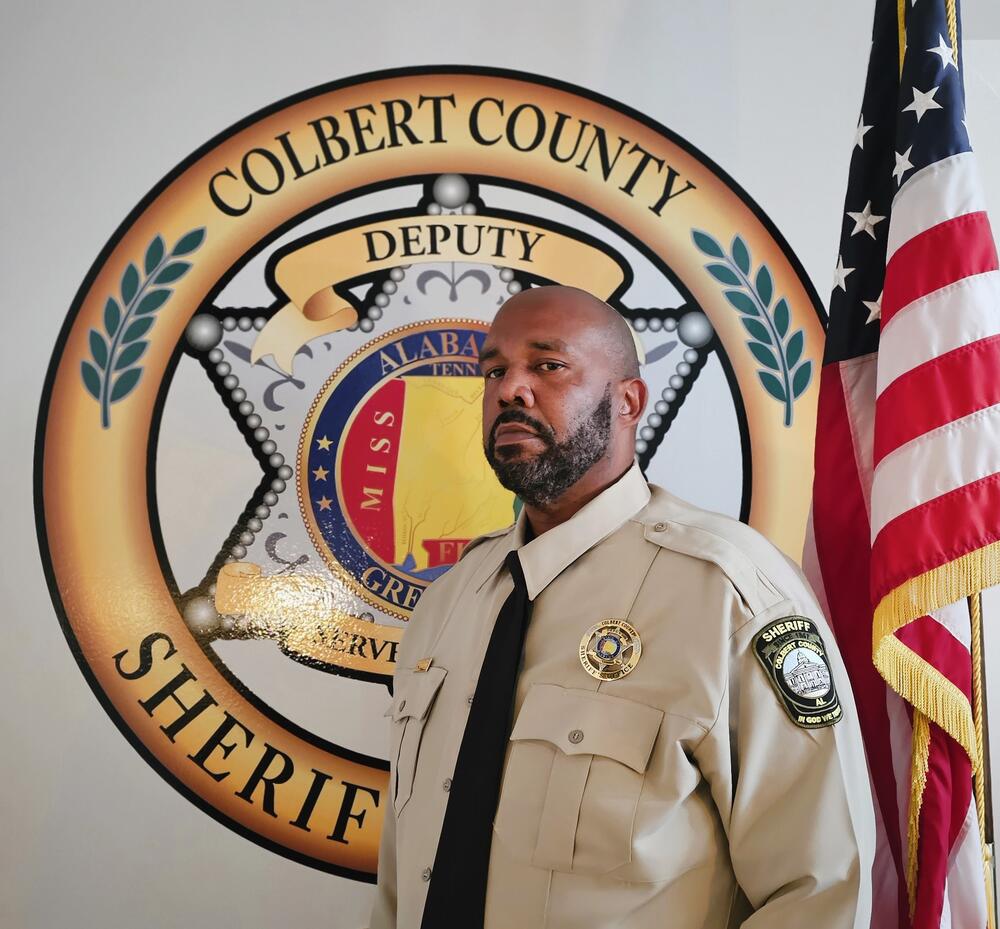 Chief Administrator Marcus Rutland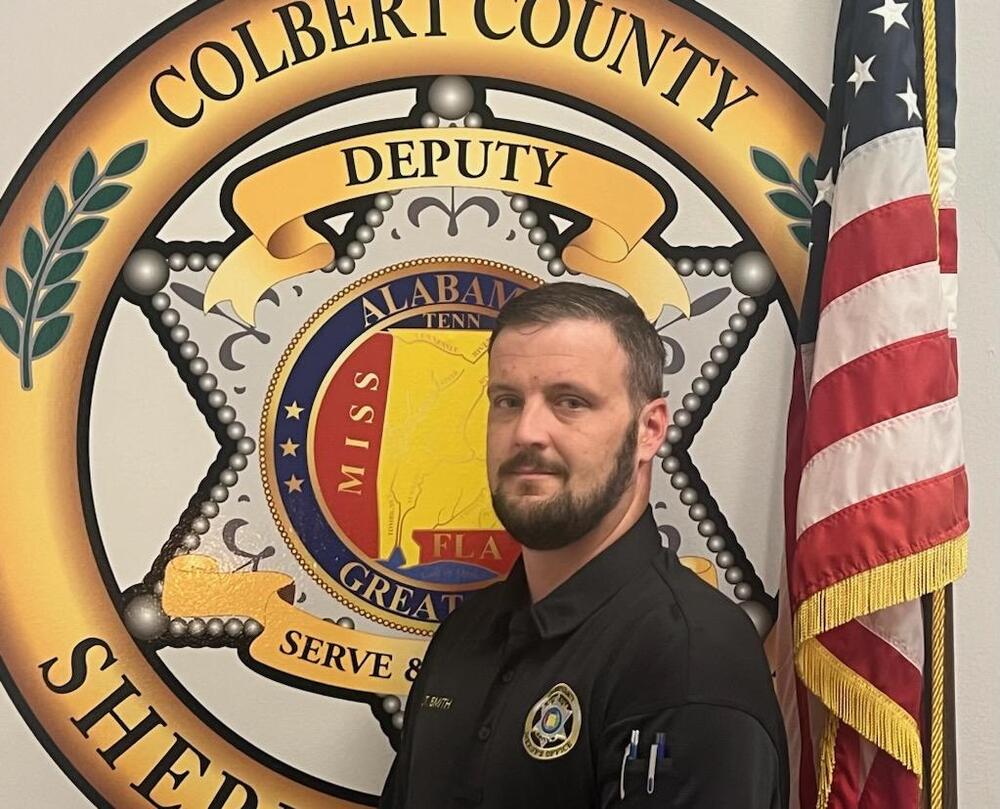 Jail Correction Lt. Josh Smith
---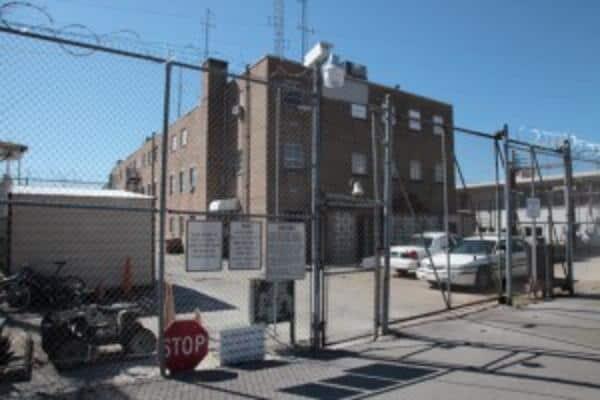 INMATE INFORMATION
DURING COVID-19: RESTRICTIONS AT JAIL
Due to Covid-19 there are restrictions that do not allow us to let unauthorized people into the jail facility. We do not allow visitations or dropping off of the 72 hr clothing bag for inmates at this time. We now have a temporary method of allowing inmates to receive clothing packages by MAIL ONLY after they are arrested.
Each inmate will be allowed to file a request for clothing with the jail staff after they are arrested and booked into the jail. Once this request is approved, the inmate will call or write a letter to a family or friend to get them to prepare him a clothing package. This package can ONLY be mailed. It can not be dropped off at the jail. Do NOT send the package until you know the inmate has gotten the request approved. Packages that have not been approved will be returned to sender. The package can only contain the following items:
All items brought in must be new, unopened, and in original packaging.
If it is not listed below, it will not be accepted.
3 pairs of white socks

3 pairs of white underwear

3 white t-shirts

3 white towels

3 white wash clothes
(At this time only THREE (3) of each item is allowed)
Any other items have to be ordered from the commissary.
**We house our female inmates at the Tuscumbia P.D. Jail. So each female inmate must abide by the rules of that facility. You can contact Tuscumbia P.D. by calling 256-383-3121.
Until COVID restrictions are lifted, please abide by these adjusted rules listed above.
---
INMATE COMMISSARY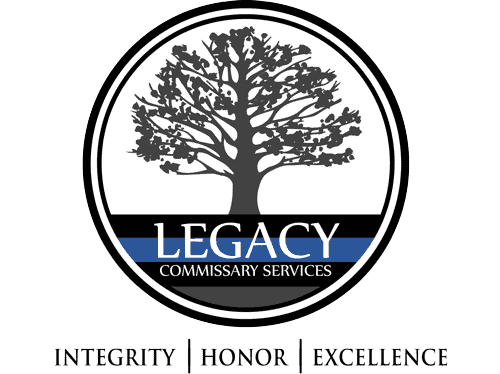 Legacy Commissary Services provides the inmate commissary needs. During the booking process, an account is set up for each inmate. If an inmate has money in their possession during the booking process, the money will be taken and placed into their inmate commissary account.
Adding funds to a commissary account or to send personal emails, care packages, and requesting video visitation for our inmates can be done online.
Another option is mailing a money order, but a 10 day hold will be placed on these funds until it is processed for authenticity. At this time we are not allowing anyone inside the gate to use our lobby kiosk.
When ordering commissary, inmates have the option to order snacks, drinks, personal hygiene items, stationery items including stamped envelopes, and some clothing items. Inmates place commissary orders once a week on Thursdays, and receive their orders on Fridays. When an inmate is released they will be issued a Master Card debit card for the remaining balance of their account. However, if the inmate is transferred to another jail facility of another agency they will be issued a check to take with them to that facility.
---
INMATE PHONE SERVICE

The inmate phone system is provided by the company C.P.C. (Combined Public Communications). An account is set up for each inmate once they are booked into the Colbert County Jail. Money can be added to the inmate's account online by clicking this link and setting up your own login.
Or you may come to the jail any day of the week from 7am til 7pm and add funds to the inmate kiosk machine in the jail lobby with CASH, DEBIT CARDS or CREDIT CARDS.
---
INMATE MAIL & RESTRICTIONS
Inmate mail must be addressed as follows:
JailATM.com-Colbert County Jail
Inmate Name/Inmate Number
1605 Beltline Rd SW D8 #244
Decatur, AL 35601
Inmate's mail must include the sender's name and return address. Any inmate mail received without the sender's information may be destroyed. Also, we do not forward inmate mail to other facilities should they receive something after being transferred.
REJECTION OF INMATE MAIL
Mail will be rejected if it is determined to be detrimental to security, order, or health and well-being of the inmate. Below is a list of items that if received in inmate mail will result in rejection.
DO NOT send third-party letters: inmates may not forward letters to other inmates confined at this facility or other penal institutions.

DO NOT send personal checks or cash or money orders through the mail. Funds must be deposited through the kiosk machine in the lobby of the jail or you may go online at www.jailatm.com as described above under the Inmate Commissary Paragraph. No funds are allowed through the mail.

DO NOT send blank paper or envelopes.

DO NOT send padded or bubbled envelopes.

DO NOT put perfume, powder, or cologne on letters.

DO NOT send mail containing body fluids or hair.

DO NOT kiss inmate correspondence.

DO NOT send letters or cards with glue, tape, glitter, stickers, or labels.

DO NOT send letters that are stained or extremely dirty.

DO NOT send food items, gum, or food labels/wrappers.

DO NOT send nude, partially nude, or other obscene photos or drawings.

DO NOT send anything depicting violence, sex, or gang affiliation.
---
BONDS
A bond can be made one of three ways:
Cash Bond - (ONLY MONDAY-FRIDAY 8am-4pm) Come to the jail to request a CASH BOND to be prepared. The jailers will prepare you a cash bond and have the inmate sign it. Then you will take this signed cash bond (and a $35 money order for the court fee) to the clerk's office, on the 2nd floor of the courthouse. Then bring a copy of the receipt they give you to the jail and your bonding process will be complete.
Property Bond - (ONLY MONDAY-FRIDAY 8am-4pm) Bring a property assessment printout from the Revenue Commissioners office to the jail for review. Property must be valued at least as much as the total amount of the bond or greater. More than one piece of property can be used to make a bond, in which case the property values will be added together. All people listed as owners on the property assessment must be present to sign the bond. (There is a $35 money order required for the bond fee on ALL bonds)
Bail Bondsman - The bonding company must be licensed in Colbert County. Most bondsmen require ten percent (10%) of the bond amount as their fee. (also you will need to bring the $35 money order required on ALL bonds to the bondsman when you meet them)
Bonding agencies licensed in Colbert County are:
ALL bonds require a $35.00 bond-filing fee in the form of a money order. The money order should be made out to the Colbert County Circuit Clerk and can be paid at the clerks office on the 2nd floor of the Colbert County Court House, within three (3) working days of the date of the bond.
(NO cash or personal checks will be accepted).
For questions concerning bonds, contact the Jail at 256-386-8551.